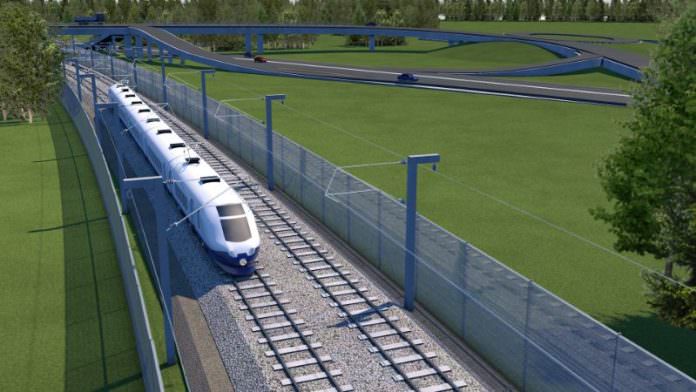 The Rail Baltica project took its next step today as the invitation to tender for a feasibility study within Lithuania was issued.
Lithuania completed a new standard-gauge line from the Polish border to Kaunas in 2015. However, this is only single-track, has a speed limit of 120km/h and flat junctions.
The new invitation to tender is for a feasibility study on converting this line to dual track suitable for 240km/h running and with grade-separated junctions.
The study is due to be completed by autumn 2017.
Rail Baltica is the project to link Tallinn on the northern Estonian coast with Poland by a new high-speed rail line. It is coordinated by RB Rail AS, a joint venture between the three Baltic states (Estonia, Latvia, Lithuania) which was formed in October 2014.
On January 31, the leaders of Estonia, Latvia and Lithuania met in Tallinn to sign a tripartite agreement to advance the process of defining common technical standards, the alignment, deadlines and the financing of the railway.
The agreement, which sets a completion deadline of 2025, will now be sent to the national parliaments of each of the Baltic states to be ratified.
Rail Baltica is part of the TEN-T North Sea-Baltic corridor linking Helsinki and Berlin, via Estonia, Latvia, Lithuania and Poland, and will improve rail links between the Baltic states and western Europe.
The new line will be an electrified, double-track railway with a design speed of 240km/h and controlled by ERTMS (European Railway Traffic Management System) signalling. It will be standard gauge (1,435mm) as opposed to the Russian gauge (1,520mm) currently used for the states' rail networks.