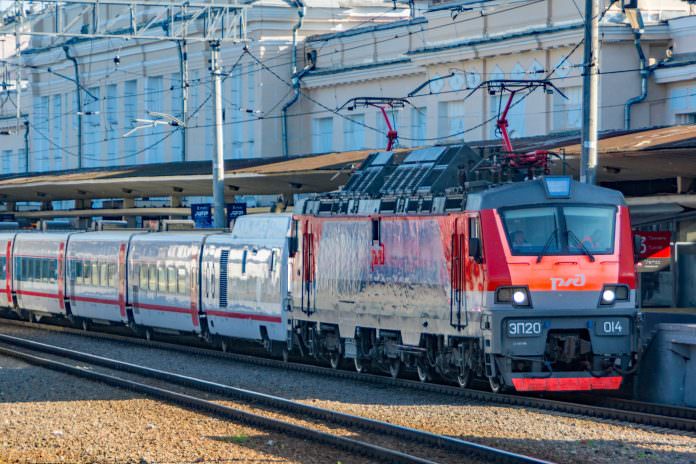 Russian Railways (RZD) is to begin operating a new Moscow to Berlin service in December using variable gauge Talgo trainsets.
At 13:05 on December 17, the new service will leave Moscow for Berlin, arriving 20 hours 14 minutes later. This is four-and-a-half hours faster than the current through service, the Moscow to Paris train.
Initially the service will run on Saturdays and Sundays. The return journey from Berlin leaves at 18:50 and runs on Sundays and Mondays.
The trains have 18 passenger coaches (5 x 2nd class sleepers, 4 x 1st class sleepers, 5 x VIP class with showers and baths, 2 x 1st class seating cars, a buffet and dining car) plus end coaches which have generator sets to power the coaches.
RZD has acquired three trainsets from Patentes Talgo SL for this service. These are articulated 200 km/h coaches with passive tilt. The single axle between each coach has independently rotating wheels and variable-gauge running gear. This enables the train's gauge to be changed from Russian (1520 mm) to standard (1435 mm) gauge in 20 minutes. It takes at least an hour to change bogies on a conventional train.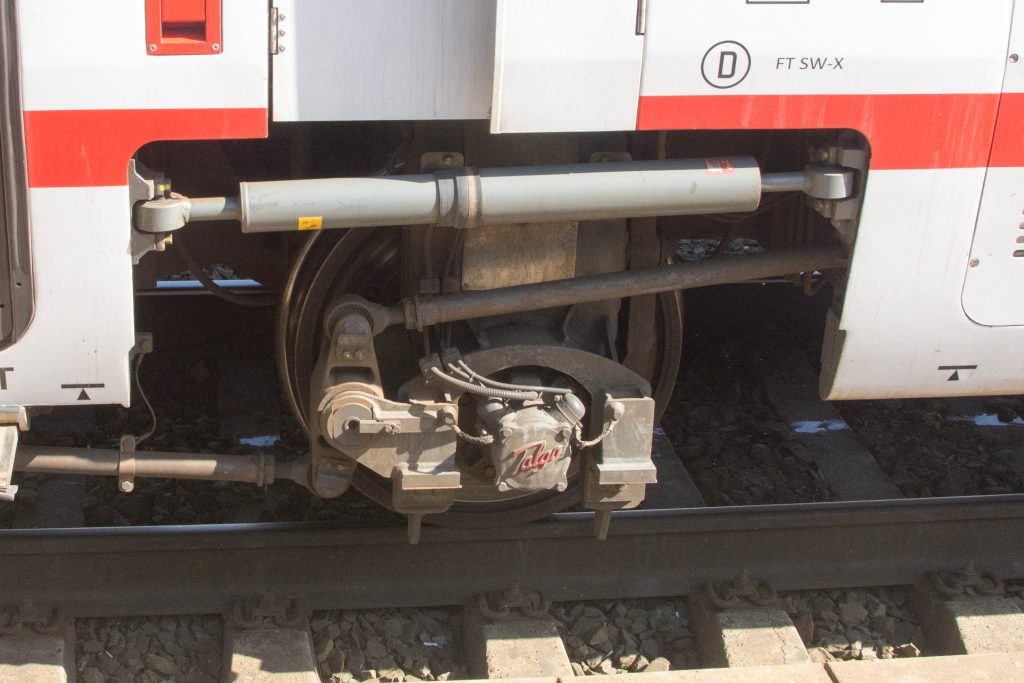 These trainsets were first used in Russia on the new high-speed service between Moscow and Nizhny Novgorod which was introduced on June 1, 2015, for which seven trainsets were required.
The trains are hauled by a 200 km/h EP20 locomotive and have a journey time of three hours 35 minutes for the 440 km route. Continuing their practice of naming their trains after birds, Russian Railways have named these Talgo trains "Strizh" (Swift).
To enable these trains to run on the European standard gauge network, they had been subject to a series of tests by TÜV SÜD Rail, Germany, covering braking, running characteristics, aerodynamics, acoustics, and electromagnetic compatibility. These were undertaken on its test tracks as well as main lines in Görlitz and Halle (Saale).
The gauge change takes place at Brest station, in Belarus, close to the Polish border where the automatic gauge-changer was installed in January 2015 as a joint project between Belarusian and Russian Railways.
Report by David Shirres.