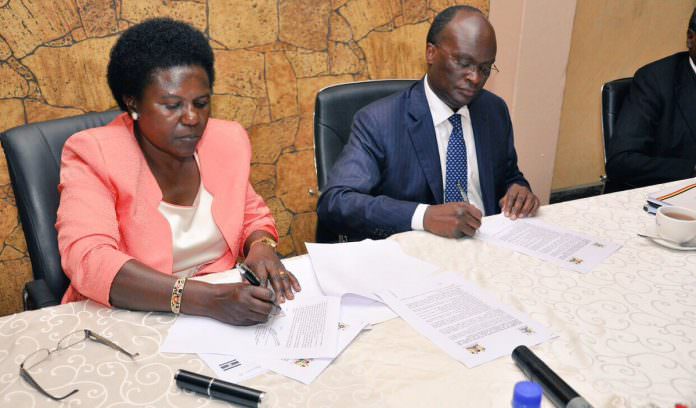 Kenya and Uganda's respective ministers for transport have jointly reaffirmed their commitment to extending Kenya's standard gauge railway to Uganda.
Monica Azuba, Uganda's minister for transport, and James Macharia, Kenya's cabinet secretary for transport, discussed strategies for speeding up the project's implementation when they signed the communication on June 23.
Both parties have set July 2017 as the timeline to conclude synchronising their construction plans from Naivasha-Malaba, Kenya, to Kampala, Uganda.
Around 60 per cent of the required land in Uganda has been acquired for the project, according to the Ugandan government, which aims to stimulate industrialisation, reduce
unemployment, transform the country and establish middle income status by 2040.
Kenya's new Mombassa-Nairobi standard gauge railway opened 18 months earlier than anticipated in May. Beginning in Mombasa and ending in Nairobi, the Sh320 billion (around €2.8 billion) Madaraka Express was largely backed by Chinese investment, built by China Communication Construction Company and will run using CRRC rolling stock.
---
Read more: Contractors appointed for Murray Basin-Victoria freight line upgrade
---