The mayor of Moscow has announced that the first section of the 61km Third Interchange Circuit (TIC) is expected to be open this year.
The underground circle line connects all the radial lines and is located 10km from the first circle line. Once it is operational it will have 31 stations and will be one of the longest in the world.
Located 28m below the surface, CSKA (previously known as Khodynskoye Polye) metro station is 87 per cent complete and will be one of four stations to open once the section launches.
The other three stations are Petrovsky Park, Khoroshyovskaya and Delovoi Tsentr, the last station from which passengers can connect to Vystavochnaya station on the Filyovskaya line and Delovoi Tsentr station of the Kalininsko-Solntsevskaya (Kalininskaya) line.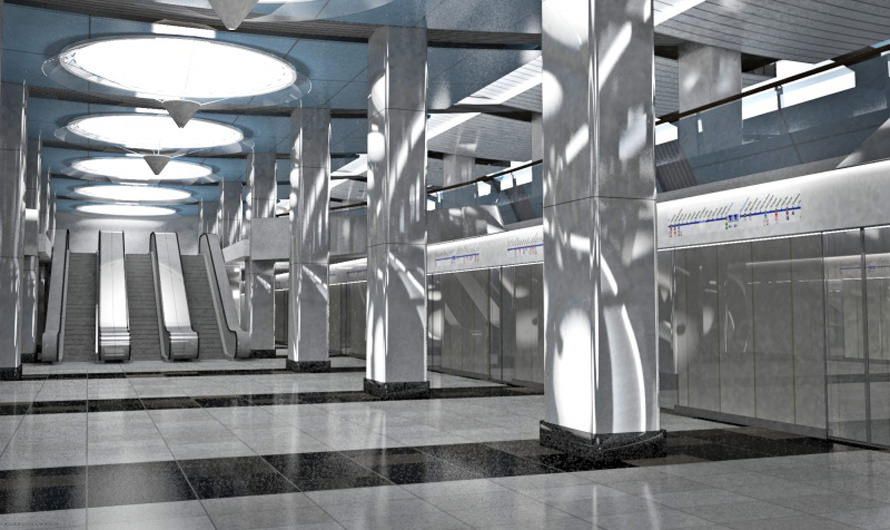 CSKA station is expected to serve around 120,000 passengers a day and will be decorated in the red and blue colours of the CSKA Moscow sports club. On the platform, five-metre bronze statues of basketball, hockey, and football players and a skier will be installed.
Moscow Mayor Sergei Sobyanin said: "The construction of the Third Interchange Circuit has begun, and one of its stations is 90 per cent ready.
"I hope that by September it will be completed so that in October the section of the Third Interchange Circuit that includes Petrovsky Park, CSKA, Khoroshyovskaya and Delovoi Tsentr stations will open to passenger traffic.
---
Follow Global Rail News on Facebook to receive updates throughout the day
---
"With the CSKA station, people from nearby neighbourhoods will be within a walking distance of the metro, which will also ease passenger traffic at nearby stations, improving transport availability for Moscow residents."
Direct general of the contracted construction firm Mosinzhproyekt, Mars Gazizullin, added: "We are about to connect [CSKA] to the power grid, start-up is scheduled for 10 August, and finishing work will be completed by City Day, and once all adjusting and start-up procedures are completed the station will be ready to open for passenger traffic by late October or early November."
The idea of a new circle line was first proposed in the 1980s. Twenty tunnel boring machines and at least 35,000 workers are currently working on the project.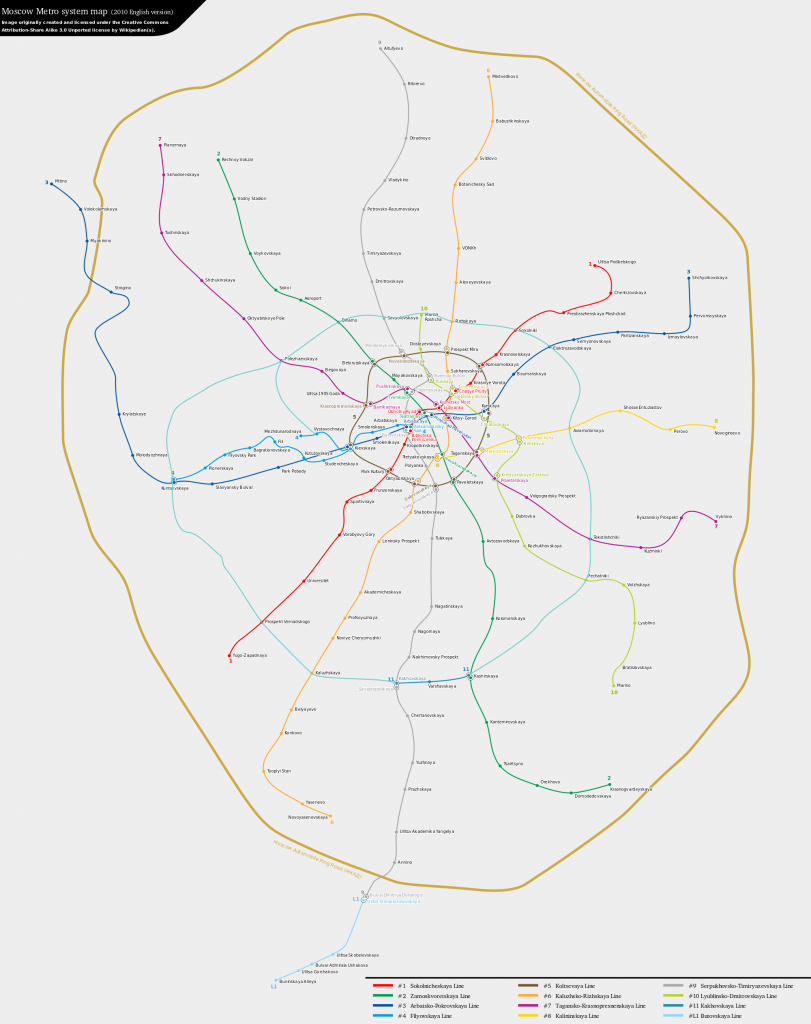 ---
Read more: PKP's intercity Pendolino's to be overhauled by Alstom
---