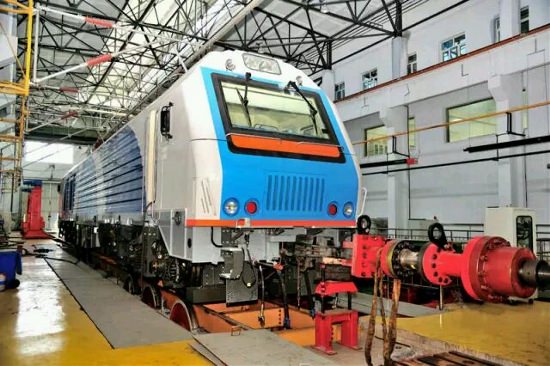 CRRC's China-Belarus No.2 electric locomotive has been given the go-ahead to operate on the Eurasian railway network.
The freight locomotive has been granted the necessary Eurasian Economic Union (EEU) vehicle safety standard certification – a first for a Chinese high-power AC drive locomotive, according to the rolling stock manufacturer – meaning it can run in the likes of Russia, Belarus and Kazakhstan.
---
Follow Global Rail News on Facebook to receive updates throughout the day
---
The EEU certification tested 52 train parts, 348 functions as well as the locomotive's radiation, ecological safety and electromagnetic compatibility.
The train was built by CRRC Datong, a subsidiary of CRRC, and is equipped to operate on AC 25kV 50Hz overhead electrification. It has a maxiumum speed of 120km/h.
---
Read more: United Wagon Company to ship 20 wagons to Russian sodium sulfate producer
---