A partnership between Hitachi and Ansaldo STS has been awarded a $400.5 million contract for the Baltimore Metro Link.
The company, Hitachi Ansaldo Baltimore Rail Partners, will supply a fleet of 78 vehicles to the Maryland Transit Administration (MTA) and replace the existing signalling system with an advanced communication-based train control (CBTC) system.
The new trains have a 30-year lifecycle and will be capable of covering up to 80,000 miles a year, Hitachi has said.
Each car will have a capacity for 196 passengers, Wi-Fi, modern passenger information systems and in-cab diagnostic systems.
---
Follow Global Rail News on Facebook to receive updates throughout the day
---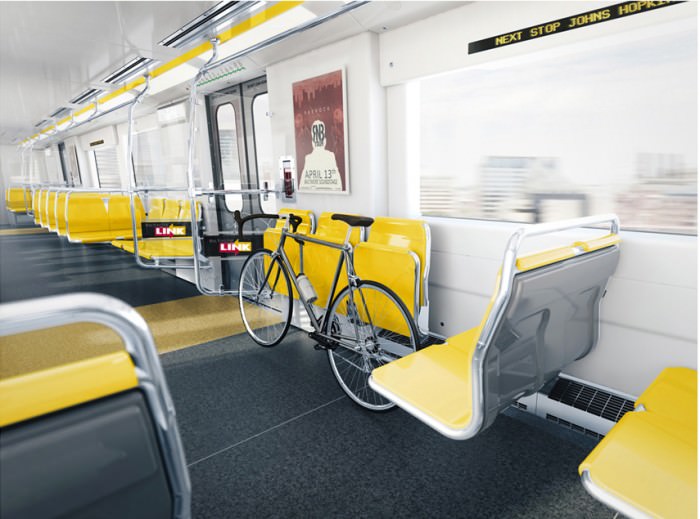 Hitachi said that particular care has been paid during the vehicle's design to the choice of materials, to reduce the weight – in compliance with safety regulations – and therefore energy use.
The vehicles will be assembled at Hitachi Rail's Miami facility, Florida. The first trainset is due to be ready for 2021.
Hitachi Rail Italy CEO Maurizio Manfellotto said: "Our goal is to always to satisfy the requirements of our customers and to provide innovative products which meet the needs of security, technology and sustainability."
---
Read more: Train operators awarded $45m contract to run Connecticut-Massachusetts service
---