NS has begun the challenging construction of a maintenance depot for its new CAF Sprinter trains in Leidschendam, the Netherlands.
The depot is being built on the site of an existing workshop and is sandwiched between operational railway lines.
In an announcement on the company's website, project manager Eddy Schakelaar said it was like 'building on a stamp'.
The new 175-metre depot building will inspect and maintain around 2,000 trains a year, NS has said.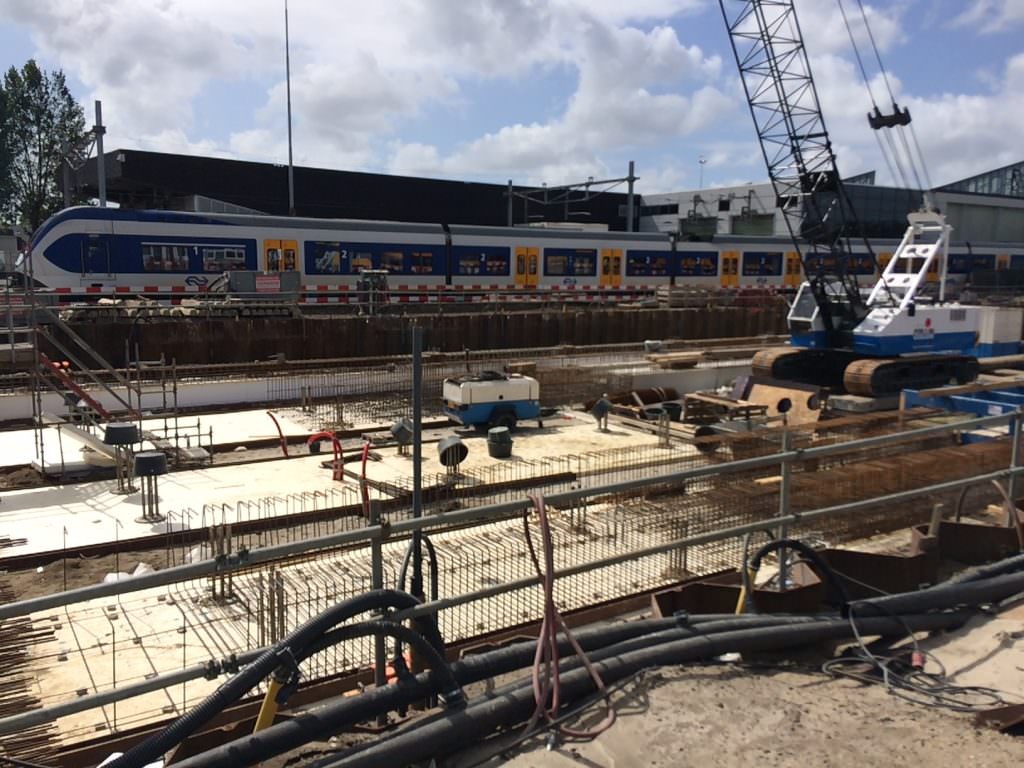 There has been a rail maintenance depot on the site since 1908 and the existing depot had to be demolished to make way for the new building.
Much of the equipment for the 118 new Sprinter units will be fitted to the roof of the trains rather than underneath. The new higher, longer depot will have elevated work platforms to allow the maintenance activities to be carried out safely. The maintenance work itself will be carried out by NS subsidiary NedTrain.
NS expects to complete the new depot sometime in the middle of next year. The work is being undertaken by Strukton.
---
Read more: First NS Sprinter leaves CAF factory
---