Estonians celebrated the first milestone in the launch of a new tram line yesterday.
On August 30, the first tram ran on the extension between the subdistrict of Ülemiste and Tallinn airport, marking the first step before the line is expected to be completed in November.
Funded largely by the European Union (EU) (85%), but also the city of Tallinn and the Estonian government, the €11.5 million extension is an adjoining infrastructure for Rail Baltica, to shuttle more passengers to and from the proposed terminal in Ülemiste.
In addition, it is hoped the service – every six minutes during peak hours – will help reduce levels of pollution in the capital city.
---
Like this story? Click here to make a free subscription to one of our publications
---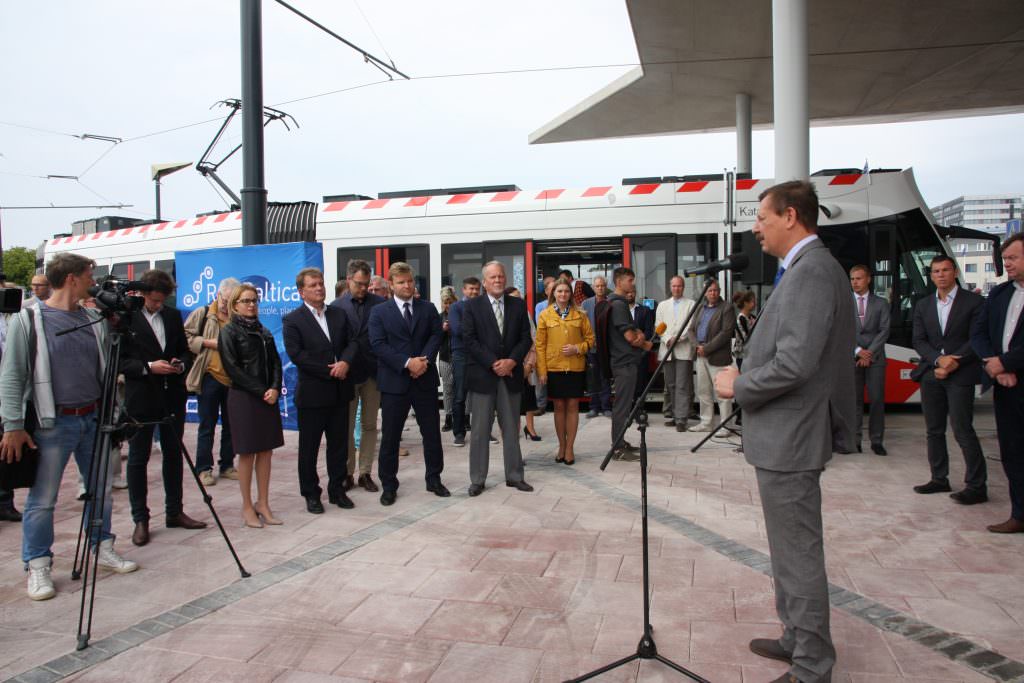 Work began on the project in August 2016 and has been conducted by Estonian construction firm Merko Ehitus Eesti and civil engineers KMG Inseneriehituse.
Later this year a study will be conducted to establish how to best connect Ülemiste terminal and Tallinn passenger port by tram.
Rail Baltica coordinator Kristjan Kaunissaare said: "The new tram line, which now connects the airport, Rail Baltica future main passenger terminal in Ülemiste and the center of Tallinn, is the first tangible result of Rail Baltica … in Estonia."
Rail Baltica is a key EU infrastructure programme which aims to improve passenger and freight connectivity between Finland, Lithuania, Latvia, Estonia and Poland by linking the Baltic States to the European rail network.
Work began in 2015 and is scheduled for competition by 2025.