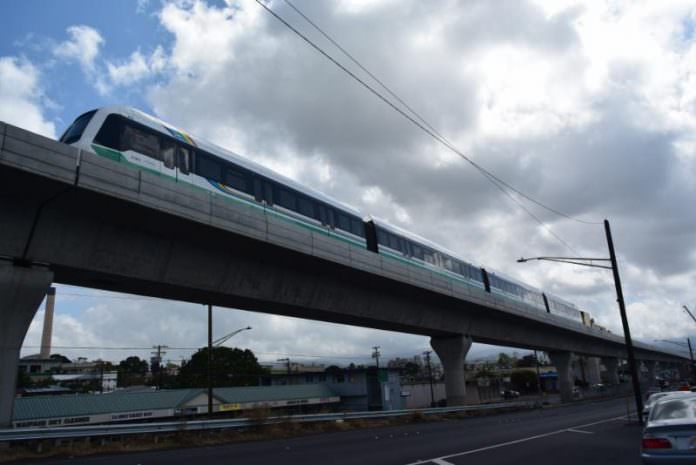 The Honolulu Authority for Rapid Transportation (HART) is to begin live train testing for the new urban rail rapid transit system.
In partnership with Ansaldo Honolulu, the pair will energise the third rail to allow trains to operate on the largely elevated track on their own power for the first time.
Once operational the trains will be driverless but for testing purposes operators will be on board.
Testing will also allow engineers to examine the acceleration and operational abilities of the trains under different conditions and at speeds of up to 55mph
---
Like this story? Click here to make a free subscription to one of our publications
---
Energisation testing of the third rail will begin on September 6 with trains to be tested on the contact rail from late September 2017.
Trains were towed on the network for the first time in June because the electrical grid that will power the trains had not yet been electrified.
Ansaldo Honololu is a joint venture between Hitachi Group firms Ansaldo STS and Hitachi Rail Italy.
Construction of the project began in 2012 and the first completed 10 mile route is expected to open in 2020.