Freight operator Genesee & Wyoming (G&W) has struck up a deal with Seacor Holdings to run the CG Railway (CGR) in Mobile, Alabama, USA.
The rail-ferry business CGR provides a four-day rail ferry service between the ports of Mobile and Coatzacoalcos, Veracruz, Mexico.
It is a quicker and more cost effective mode of freight transport than by land, according to G&W.
CGR also includes:
A freight line from Mobile that connects to a number of railway lines, including G&W's Alabama & Gulf Coast Railway
Two rail ferries, each with a capacity to transport around 115 railcars
Long-term agreements to operate purpose-built rail ferry terminals in the ports of Mobile and Coatzacoalcos, Veracruz, Mexico
And a truck-to-rail transload facility and a railcar repair shop in Mobile.
CGR was acquired by international logistics firm Seacor earlier this year through the purchase of International Shipholding Corporation.
---
Like this story? Click here to make a free subscription to one of our publications
---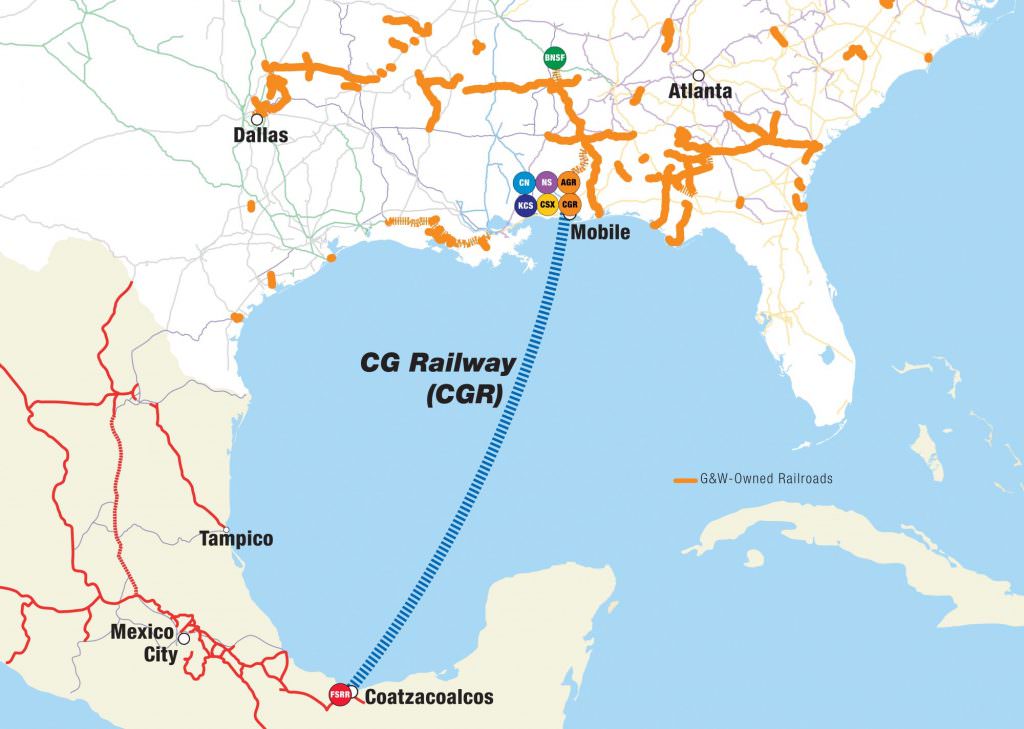 No terms of the joint venture were disclosed other than the 50/50 split.
G&W chief commercial officer Michael Miller said that CGR creates a natural extension of its services and reaches a rapidly growing market in central and southern Mexico.
CGR senior vice president Kevin Wild added: "We are committed to improve the rail ferry's on-time performance by leveraging Seacor's expertise in marine operations.
"Combining reliable service with the cost efficiency of short sea shipping and the 50 per cent shorter transit time versus land routes, we create a compelling alternative for customers moving goods between the eastern U.S. and Canada to and from central and southern Mexico."
The rail-ferry business was established in 2001 and currently transports around 10,000 carloads – of goods such as chemicals, plastics, refined sugar, steel and paper – a year.