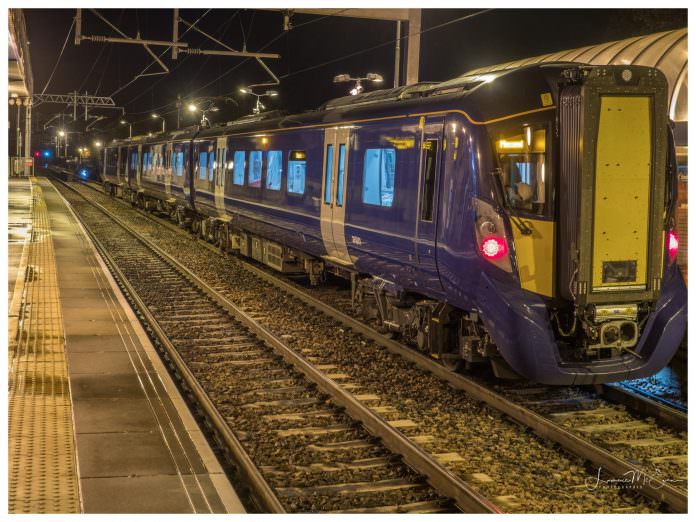 ScotRail's new Class 385 EMU has begun testing on the electrified Edinburgh to Glasgow railway.
Full testing is now due to commence on the route after the first Class 385 made the journey between Edinburgh and Linlithgow in the early hours of October 18.
It was the first time an electric train as operated on the line since the overhead catenary went live on September 2 – albeit a train with no interior.
ScotRail said it is almost ready to begin testing along the full length of the line and that the new fleet will start to go into service over the next few months.
Hitachi is supplying 70 Class 385s for the current ScotRail franchise: 46 three-car and 24 four-car trains.
Ian McConnell, ScotRail Alliance programmes and transformation director, said: "Yesterday's trial was a hugely important step towards completing the electrification of the line between Edinburgh and Glasgow.
"Having a train run on the route is one of the final phases of the electrification process. That it has gone so well tells us that we are almost ready to begin the next stage – which is to start fully testing the new trains themselves.
"We are building the best railway that Scotland has ever had. When we replace the diesel trains with the brand new, state of the art, electric fleet we will deliver enormous benefits to our customers. Cleaner, greener travel – with more seats and faster journeys will completely transform travel between our two biggest cities."