A railway line connecting the capital cities of Azerbaijan and Georgia with the Turkish city of Kars has been launched.
The opening comes 10 years after an agreement on the construction of the Baku-Tbilisi-Kars railway was signed in Tbilisi.
The railway will facilitate the access of Central Asian countries such as Turkmenistan, Kazakhstan, Uzbekistan, Kyrgyzstan and Tajikistan, as well as Afghanistan, to European and world markets.
Georgian prime minister Giorgi Kvirikashvili attended the official opening ceremony alongside the prime ministers of Kazakhstan and Uzbekistan, and government officials from Turkmenistan and Tajikistan and presidents of Azerbaijan and Turkey.
---
Looking for a new job in the UK rail industry? Click here to begin your journey.
---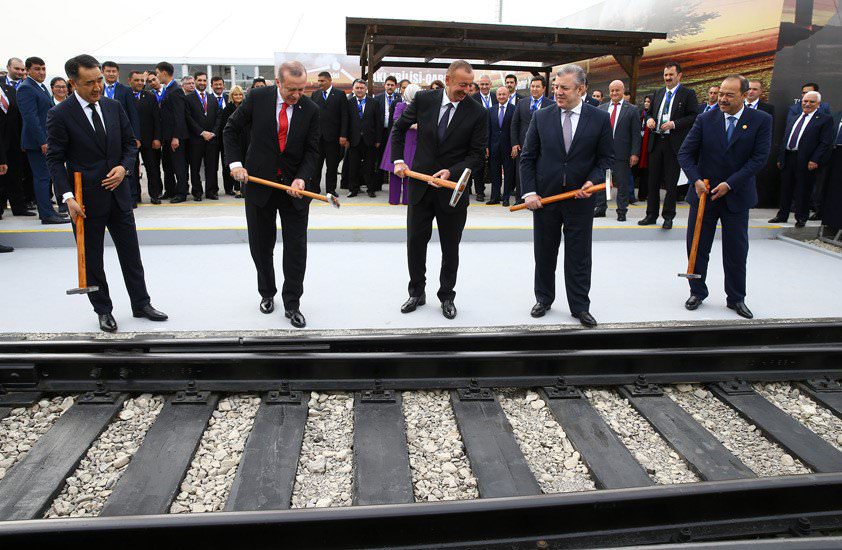 He said: "The geostrategic location of our countries gives us unique possibility to serve as a bridge connecting Europe and Asia, which is why I am convinced that the new railway will drastically change the current economic reality and will put in place brand new conditions for development both in the region and beyond.
"It can be stated without exaggeration that today the foundation for a new Eurasian bridge is being ensured which will connect both our economies and our citizens and further better their well-being.
"The launch of the new railway line will bring about the development of complementary infrastructure, simplifying the process tapping into new markets and promoting the development of the tourism and processing industries, and creating new jobs, all of which is a precondition to our region's sustainable economic development and progress.
"The success of the Baku-Tbilisi-Kars Railway largely draws on our expanding trade and economic relations with China. We are glad that this route is marked as the Middle Corridor on the China-EU trade and transport map, the term having been coined by President Erdogan in his recent speech at the Silk Road Summit in China."
---
Read more: A new gateway to China – Europe prepares for the launch of Baku–Tbilisi–Kars railway
---