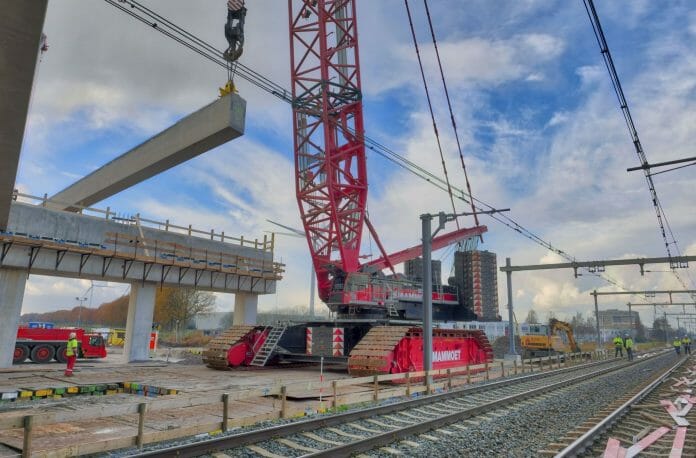 ProRail has moved 25 reinforced concrete beams, which will form the base of the new Lansingerland-Zoetermeer railway station, into place.
The 48-metre, 110-tonne beams have been installed above the railway that links Gouda and The Hague. The beams will support a new RandstadRail stop, creating a new intermodal hub on the borders of Bleiswijk and Zoetermeer in the Netherlands.
The new deck will also span the adjacent A12 motorway. Similar beams were installed for this section in August.
The new Lansingerland-Zoetermeer station will become a transport hub when it launches at the end of 2018, bringing bus, car, bicycle and rail together in one place.
The municipality of Zoetermeer is responsible for the construction of the station and will work with ProRail to ensure the necessary technical provisions function properly.
---
Read more: SNCF signs rolling stock deal with PRASA
---