Swiss rail operator BLS has confirmed an order with Stadler for 52 new Flirt EMUs.
The new vehicles will allow BLS to retire three older vehicle classes, giving the operator a brand new, uniform fleet.
Stadler's chairman, Peter Spuhler, and BLS chief executive Bernard Guillelmon signed the contract on January 15.
The new single-deck train fleet will include 28 S-Bahn vehicles and 24 RegioExpress vehicles.
Both variants will be 105 metres long. However, the RegioExpress trains will be the only units to include a catering zone.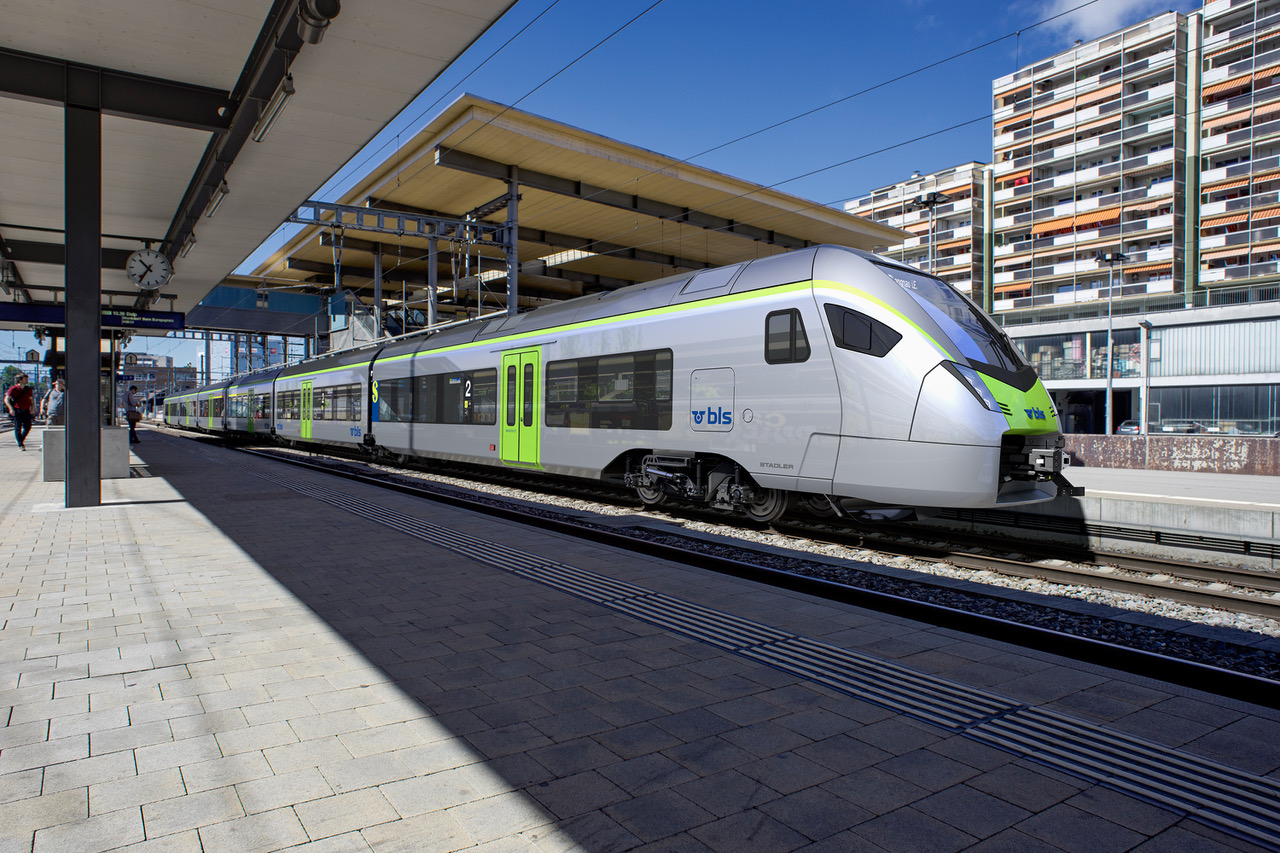 Construction of the new trains is due to start in early 2019. Testing is scheduled to begin from mid-2019 and delivery should take place between 2021 and 2025.
Later this year, a full-scale mock-up of one of the new carriages will go on display to give passengers the opportunity to see inside the new trains and provide feedback to the designers.
---
Read more: Trenitalia promises two new fleets as it enters into new Veneto operating contract
---