Passenger services on a standard gauge railway connecting landlocked Ethiopia to Djibouti have been launched in Africa.
Built by the China Rail Engineering and the China Civil Engineering Construction corporations, the 756km electrified railway runs from Ethiopia's capital city, Addis Ababa, to the port of Djibouti, providing Ethiopia with access to the sea.
---
Like this story? Follow us on Facebook to keep up to date on rail industry news
---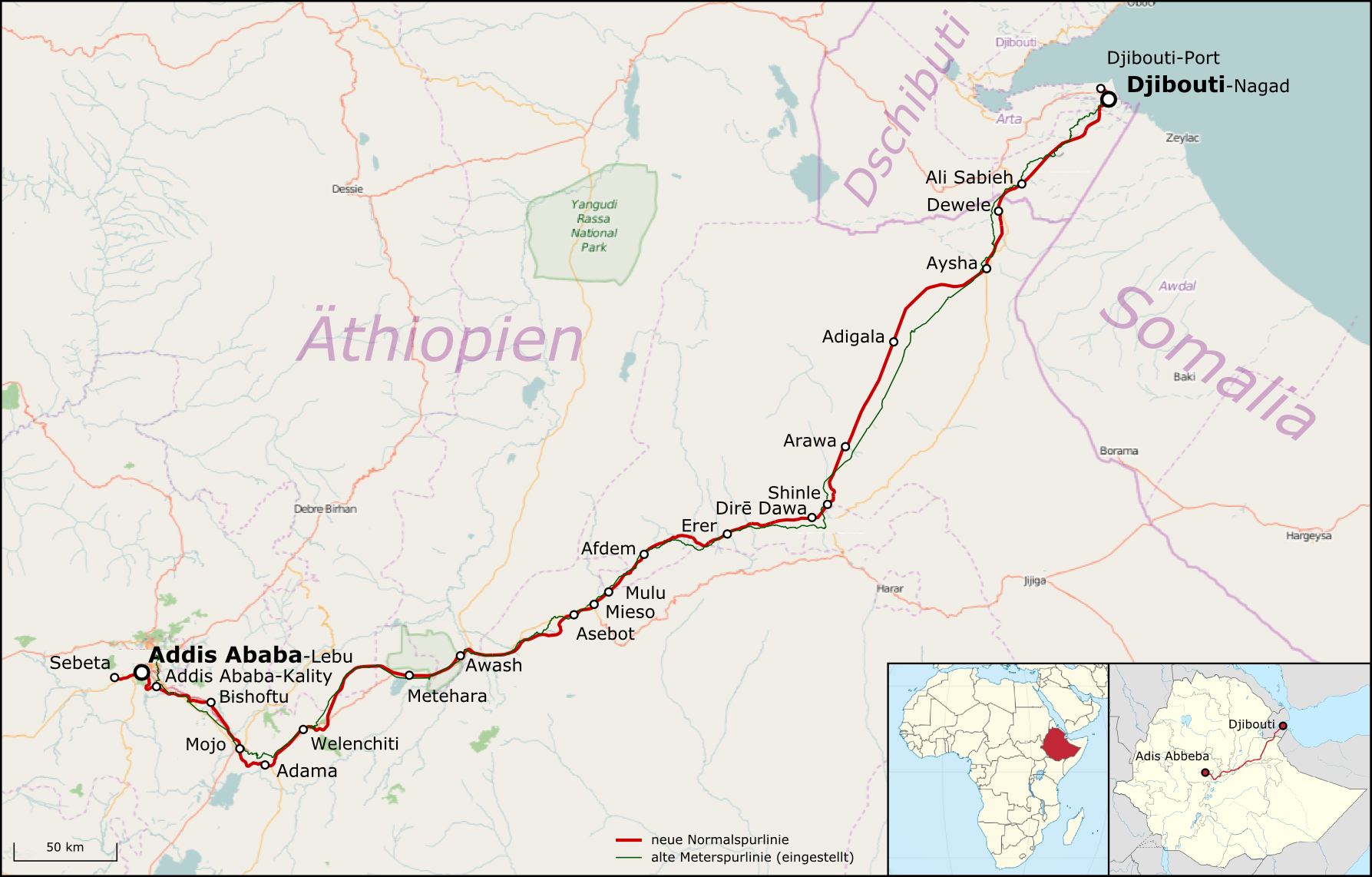 The railway is believed to have cost around $4 billion – supported with finance from the Export-Import Bank of China – and be the longest electrified railway in Africa, cutting the travel time from around three days to 10 hours.
The official launch ceremony was held on January 1.
---
Read more: Nigeria commissions new rolling stock for Abuja-Kaduna railway
---