Swiss public transport operator Baselland Transport (BLT) is testing Bosch Rail Transport's light rail collision-warning system in collaboration with Stadler.
Should the tests prove successful, BLT plans to equip its entire fleet of Tango trams with the technology – which is already established in the automotive industry.
BLT said that the systems are being trialled because of (translated from German) "delicate traffic situations to recognise and avert dangers".
---
Like this story? Follow us on Facebook to keep up to date on rail industry news
---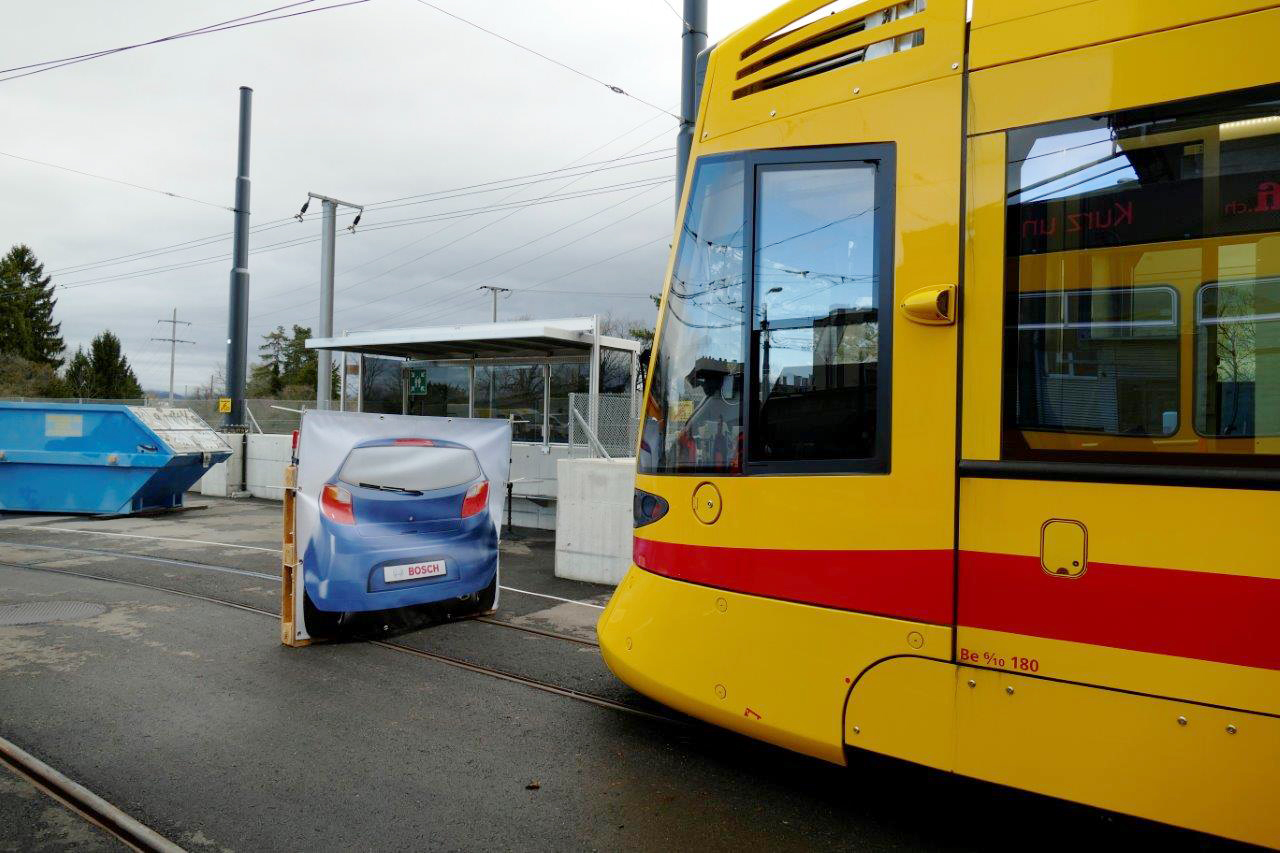 Initially, the trialled system – which uses a video camera and a radar sensor to measure up to 160m in front of the vehicle – will warn drivers visually and orally of any imminent collisions. The plan is to later add automatic emergency breaking to the system.
BLT said that the system will support the tram drivers' work and increase safety in on the tram network in Basel.
---
Read more: Kazakhstan Temir Zholy strengthens bond with GE with $900m deal
---