Union Pacific (UP) has begun construction work on its new rail yard in Robertson County, Texas, United States.
In total the freight operator is investing around $550 million (∼€442 million) in the 'Brazos Yard' – the largest facility capital investment in the company's 155-year history.
UP said that, as the first yard of its kind to be built in more than a generation, it will showcase best practices in operating efficiency, technology and innovation.
Once it is operational, the yard will have the capacity to switch up to 1,300 rail cars per day, making it one of the highest capacity yards on Union Pacific's 23-state network. UP is targeting 2020 for its opening.
---
Like this story? Follow us on Facebook to keep up to date on rail industry news
---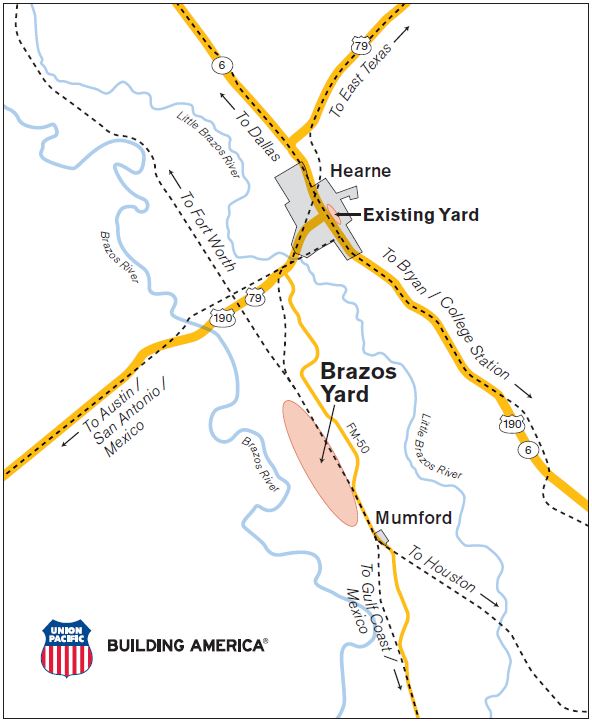 Brazos Yard will function as a classification yard where rail cars are separated and sorted by destination before being assembled into new trains headed across the country.
The site sits at the convergence of seven UP lines, making it a strategic point for freight rail traffic travelling north, south, east, and west.
UP public affairs assistant vice-president Brenda Mainwaring said: "This project has been an important part of Union Pacific's planning for several years as we've monitored customer demand and economic growth across the region."
Construction of Brazos Yard is expected to create more than 500 jobs across Texas.
---
Read more: Train driver in Washington derailment 'mistook' signal ahead of speed-restricted curve
---