President of Botswana Ian Khama has celebrated the 30th anniversary of the country's national rail operator with the launch of eight new locomotives in the capital city of Gaborone.
Khama said that the country has suffered from a lack of locomotives but hopes that the new acquisitions – BD5 Class locomotives – will boost capacity, improve efficiency and prepare Botswana Railways (BR) for the future.
Crucially, the new additions to BR's fleet will "help remedy the challenge of reliability of its existing locomotives, which will in turn improve service delivery."
---
Like this story? Follow us on Facebook to keep up to date on rail industry news
---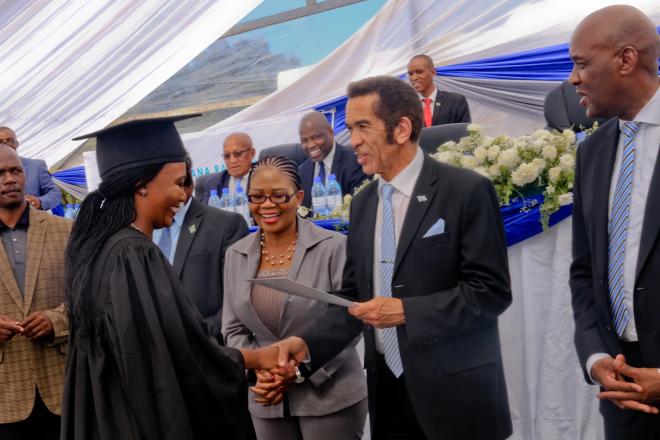 At the same time, BR's passenger services were expanded with the launch of a Francistown-Bulawayo cross-border service into Zimbabwe.
Twenty-two locomotive drivers also graduated at the ceremony, eight of them being women. BR has enlisted women locomotive drivers since 2015.
According to president Khama, BR was inaugurated in October 1987 to support the country's mining industry.
He added: "The railway was first laid in our land back in 1987 and for a very long time during the colonial era and after the attainment of our independence, the administration and operation of the railway has been in foreign hands."
---
Read more: ONCF signs €130m deal with Alstom for 30 electric locomotives
---