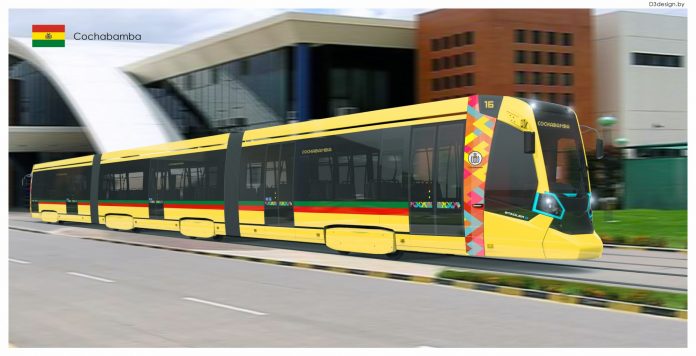 Stadler has followed up an order to supply three metre-gauge locomotives to Bolivia's Andean Railway with a deal to build 12 trams for a major rail project in the city of Cochabamba.
The contract for the electric Metelitsa trams was signed with the Asociación Accidental Tunari consortium, comprised of Spanish construction company JOCA and the Swiss firm Molinari Rail, on February 26. It also includes three years' maintenance.
---
Like this story? Follow us on Facebook to keep up to date on rail industry news
---
Stadler expects that the units, which can carry up to 200 passengers, will enter service in 2020.
The first vehicle is scheduled for delivery in August, 2019. They will be manufactured in Europe and shipped in parts to Cochabamba, a journey which will take approximately one and a half month.
---
Read more: Stadler sells new SALi loco model to Bolivia
---