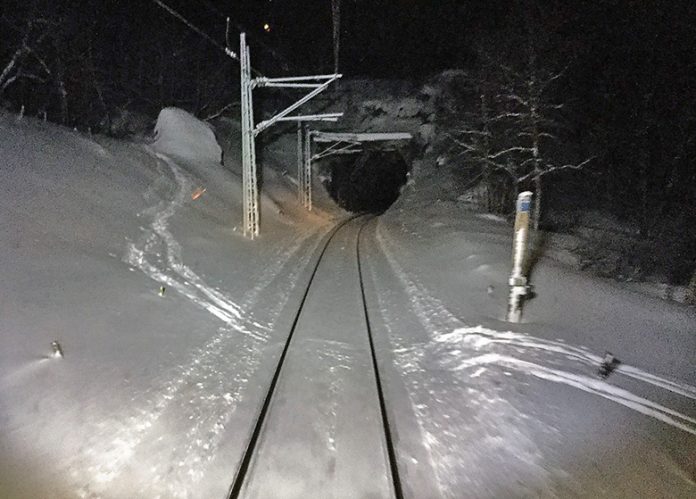 Norwegian infrastructure manager Bane NOR has warned skiers to take extra care when crossing the railway after noticing a rise in the number of ski tourists "moving too close".
With an expected spike in the number of visitors this Easter, Bane NOR said that this could lead to fatal accidents.
A spokesperson said (Translated): "Of course, people will take advantage of our beautiful nature, but we must ask people to be alert when moving near the track.
"The trains come quiet in the winter. There can be a freight train of 700 tonnes without hearing it."
---
Like this story? Follow us on Facebook to keep up to date on rail industry news
---
Skiers who have to cross a railway should only do so at established crossings, which are identifiable by special signage.
Guro Torpe, head of the eastern part of the Bergen line, said (Translated): "We fear that an accident will happen.
"Skiers crossing the track in terrain are a common sight for drivers on the Bergen Railway.
"It may be tempting to take a shortcut to the cabin or the destination, but the consequences can be tragic."
---
Read more: Rotterdam Central ready for the launch of Eurostar services to the Netherlands
---