Northern Ireland Railways (NIR), now a subsidiary of public transport authority Translink, celebrated its 50th anniversary over the Easter weekend.
Under the Transport Act of 1967, NIR assumed responsibility for all of the country's rail services when it became a legal entity on April 1, 1968.
NIR had however operated services since 1967 as an agent of Ulster Transport Authority before it became a legal entity.
In the decades leading up to NIR's formation, Northern Ireland's rail network had been dramatically cut from around 900 to 210 miles as a result of the Benson Report and the increasing availability of affordable motor cars.
Over its 50 years, NIR has worked through the "The Troubles", which saw two customers killed and staff encounter a number of life-threatening injuries, and millions of pounds spent on trains, track and station upgrades.
To celebrate the milestone, a special commemorative steam train journey is scheduled to take place between Great Victoria Street and Central Station and Whitehead on April 4.
---
Like this story? Follow us on Facebook to keep up to date on rail industry news
---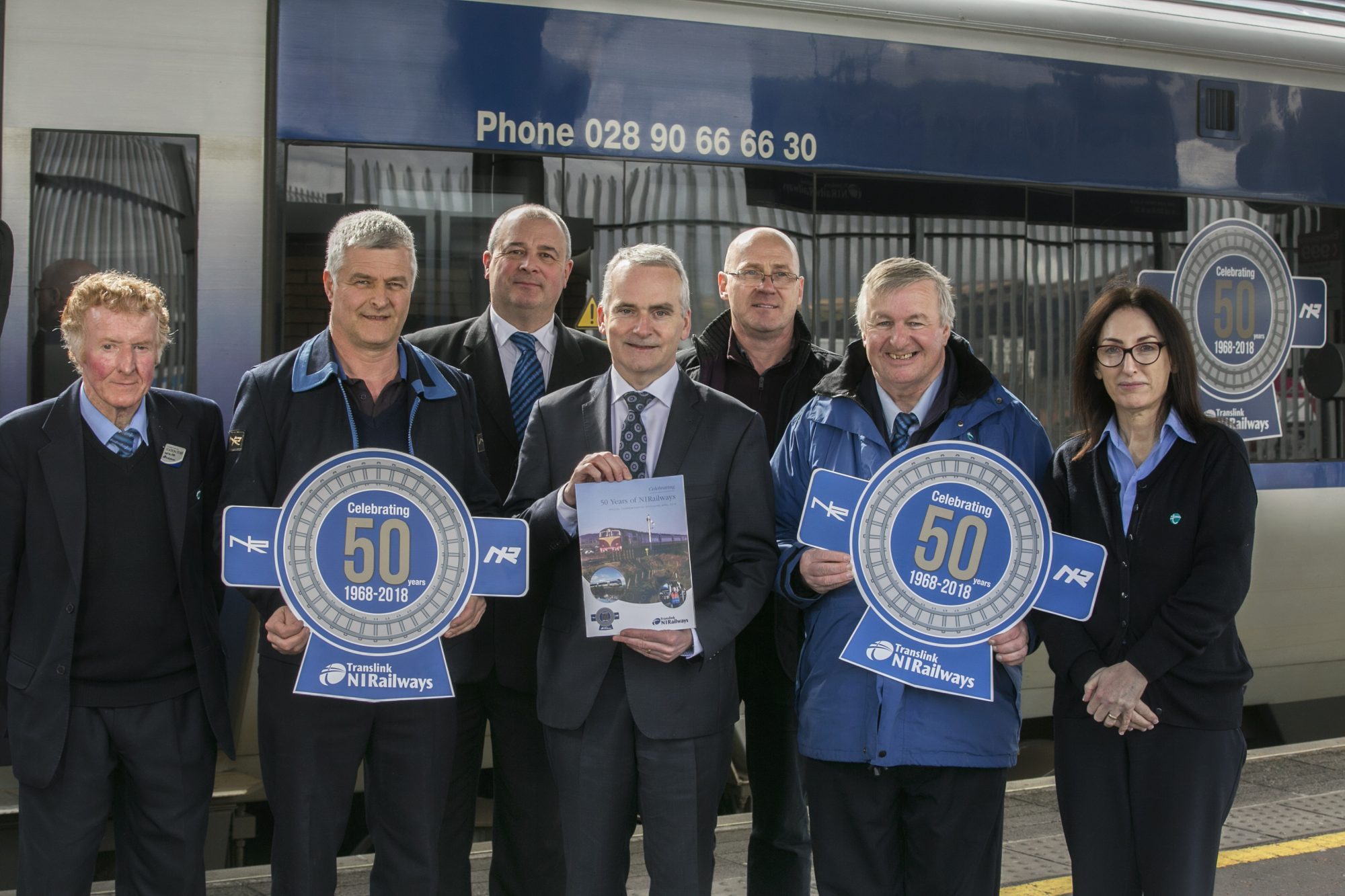 Translink is also holding a competition for a young person to win the chance to make a station announcement, shadow a conductor onboard a train, tour its Adelaide depot and try out a train driver simulator.
CEO Chris Conway said: "This is an important point in our history and it is good to reflect on our achievements and the important role our rail services and our staff play in helping people get to work, education, shops, hospitals and social activities.
"Over the last 50 years, we have continued to modernise our network, with fleet and station enhancements and investment in technology for passenger information and ticketing systems. The arrival of new trains brought about a renaissance in rail travel and we are now carrying over 14 million passengers annually.
"We also have special commemorative logos displayed on all NI Railways trains and there will be a range of images and anecdotes released through our social media channels capturing the memories and nostalgia across the decades.
"Looking to the future, we want to build on our success and have plans for more developments like the new Transport Hubs in Belfast and Derry~Londonderry and the redevelopment of stations including Portrush.  We are also looking at further investment in new trains so we can increase passenger capacity across the rail network."
For more information on NIR's history click here.
---
Read more: Vintage PCC tram restored and returned to El Paso, Texas
---