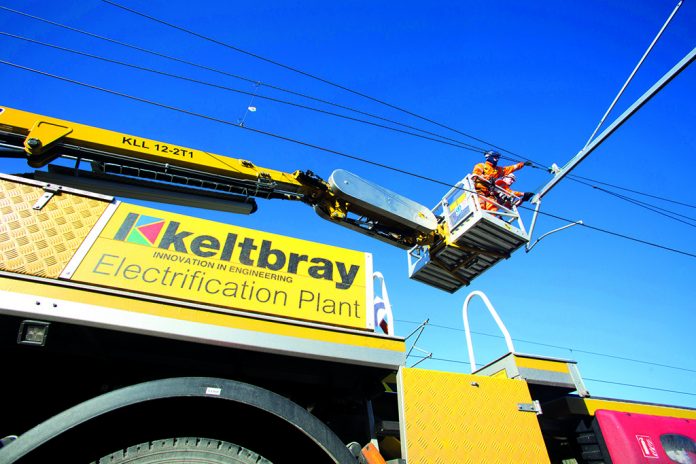 UK-based specialist rail contractor Keltbray Group has signed a memorandum of understanding with Canadian construction firm Aecon to develop an electrification joint venture for works in Canada.
Should the JV secure work in Canada it will take Keltbray overseas for the first time.
CEO Brendan Kerr said that, because the future of UK electrification "looks less certain", it will maintain its commitment to the market but is considering overseas markets which "provide a greater degree of certainty in the medium term."
He added: "Electrification is seen as a cornerstone in Canada's drive to tackle climate change, and with our track record, we see Canada as a market with major opportunities for Keltbray.
---
Like this story? Follow us on Facebook to keep up to date with rail industry news
---
"We are in the very early stages of this partnership, but have started to relocate a small team of 10, which will be based in Canada to help us establish and plan for forthcoming tenders and works there over the coming months. While this new venture is exciting, we remain fully committed to winning electrification works and grow our business within the UK, where we continue to see opportunities."
Aecon rail electrification director for Canada Dean Frazer added: "The businesses complement each other in both knowledge and expertise, and will undoubtedly form an integral part in assisting Infrastructure Ontario with delivering the $11 billion of rail overhead contact system electrification works across Canada over the next ten years."
Keltbray entered the rail overhead line electrification market in 2010. In 2017, the business increase its turnover by 11 per cent.
---
Read more: Austria targets 85% electrification of railways by 2030 in new masterplan
---