Bombardier Transportation has presented its new TRAXX DC3 electric locomotive at its site in Vado Ligure, Italy.
The event allowed a number of Italian freight operators to have a closer look at the new locomotive, which Bombardier has described as "one of the most innovative locomotives to enter the rail freight transportation market".
Mercitalia Rail is set to be the locomotive's launch customer and fellow operators Captrain Italy and GTS have also all made orders.
The rolling stock manufacturer's CEO for Italy, Luigi Corradi, said that the new locomotive represents a "generational leap in the market", highlighting its ability to maximise energy efficiency.
---
Like this story? Follow us on Facebook to keep up to date with rail industry news
---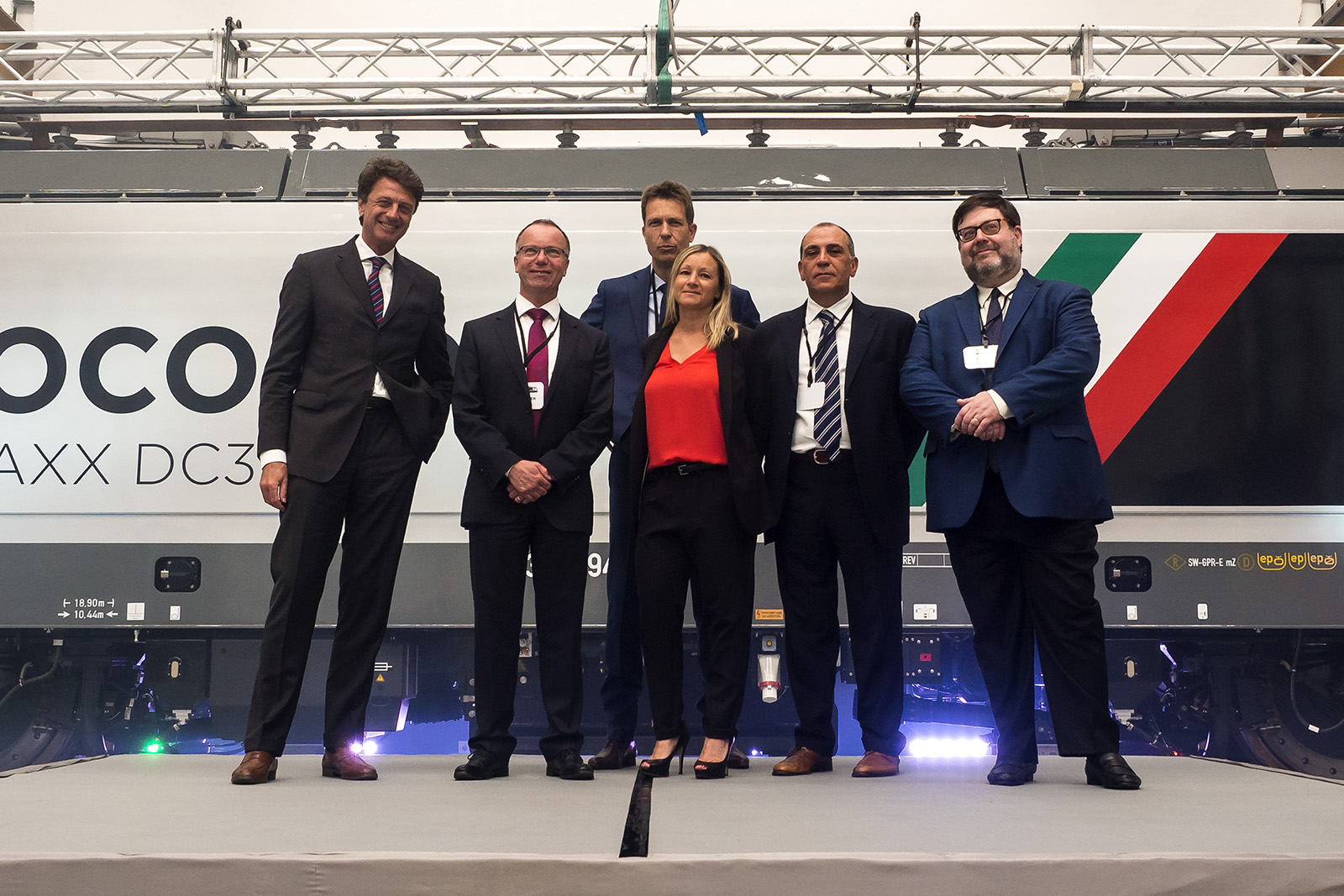 He added: "One of the locomotive's most interesting features is its last mile function that offers new logistical concepts by enabling the locomotive to easily bridge non-electrified track sections often found in ports or freight terminals. This optional feature can even be installed as a post-delivery upgrade."
The TRAXX DC3 has been designed around the latest digital maintenance solutions for greater efficiency and lower operation costs.
Intelligent systems based on conditional based maintenance, big data and the internet of things technology take data coming from the vehicle and infrastructure to monitor the vehicle's health in real-time so that engineers can conduct predictive rather than scheduled maintenance.
---
Read more: Russian-Japanese JV to produce traction inverters
---