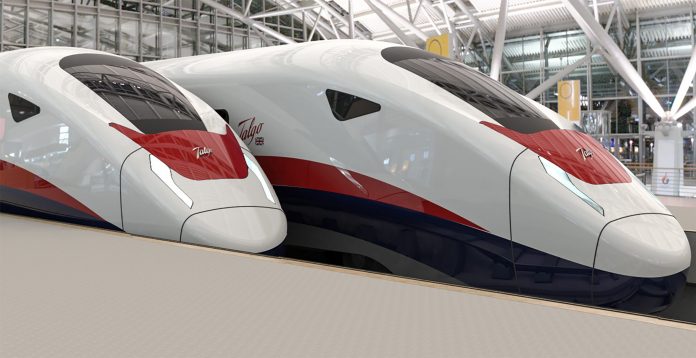 Spanish rolling stock manufacturer Talgo has announced it will reveal the location of its potential UK train factory in the "coming months".
The firm has spent months assessing and preselecting potential sites for the facility, including locations in Chesterfield, Leeds, Liverpool and across Scotland and Wales.
Plans to build a factory will go ahead should it secure the £2.75 billion rolling stock contract from HS2 to build at least 54 conventional compatible trains, the company has said.
The update comes after HS2 updated the shortlist of firms for this contract. Talgo's Spanish rival CAF joined the bidding after Bombardier and Hitachi announce a joint venture.
---
Like this story? Follow us on Facebook to keep up to date with rail industry news
---
Talgo's UK manager Jon Veitch said: "Talgo will help regenerate the industrial base of the British country.
"We are committed to opening a factory in the United Kingdom if we win this important contract that will provide up to 1,000 new local jobs for engineering and innovation work, as well as other support positions needed in any industrial area.
"In addition, Talgo will seek to collaborate with suppliers and use the experience of the whole United Kingdom.
"Talgo's plans also include important learning, training and education opportunities in England, Scotland and Wales. "
---
Read more: Building HS2's trains – what you need to know about the bidders
---