"It's time to get on and build it". That is the message from Victoria premier Daniel Andrews who has announced that his government will provide up to A$5 billion towards the Melbourne Airport Rail Link should it be re-elected.
This commitment matches a A$5 billion pledge from prime minister Malcolm Turnbull for the airport rail link, meaning that construction could begin in 2022.
A preferred route has also been chosen following an assessment by Transport for Victoria (TfV). The Sunshine alignment – previously known as the Albion East alignment (Below in purple) – is the Victorian Government's favoured route of the four previously identified options.
This route will see trains travel to the airport from the central business district via a new Sunshine Super Hub, which will connect regional and metro train lines – including the Metro Tunnel – to the new airport link. This new hub will also pave the way for fast rail services from Geelong and Ballarat.
From Sunshine, trains will head north utilising both the Albion East rail reserve and sections of tunnel, before connecting to Melbourne Airport.
---
Click here to subscribe to our weekly newsletter for the biggest global rail news
---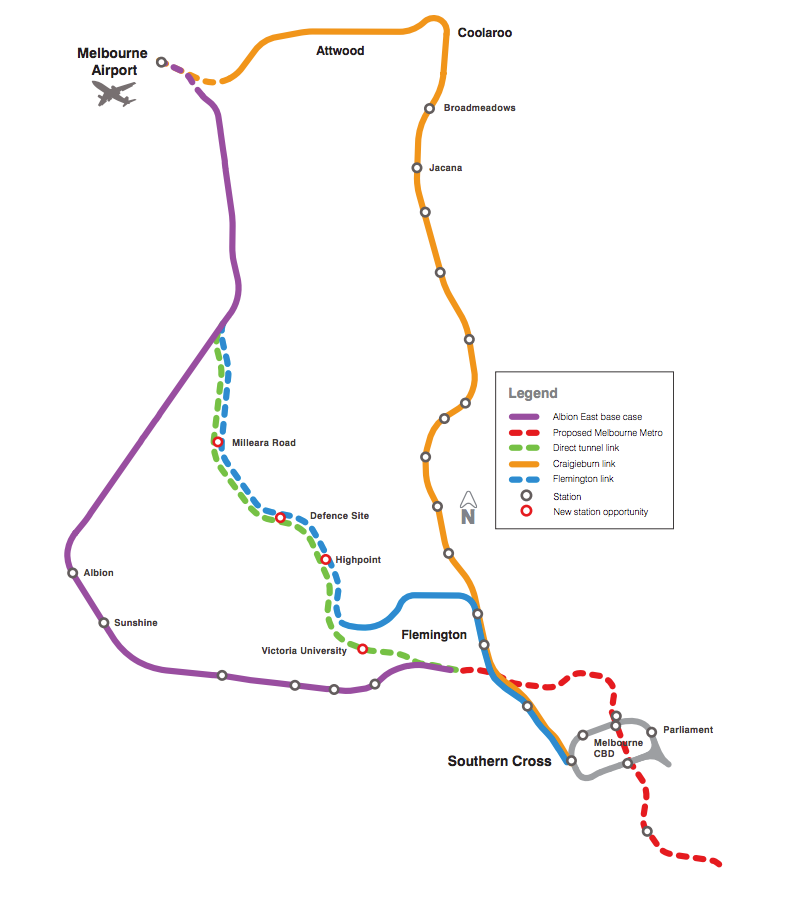 TfV's analysis predicts this route will cost between A$8 billion and A$13 billion. Private sector contributions are expected to play a part in the project's delivery. Work is now underway on a full business case.
Premier Andrews added: "Only Labor has removed the level crossings and is building the Metro Tunnel – and only a re-elected Labor Government will deliver the Melbourne Airport Rail Link.
"This project has been talked about for too long, it's time to get on and build it and that's exactly what we'll do."
Victoria's Liberal Party, the Labor government's official opposition, released a statement in February 2017 publicly backing construction of "this important infrastructure". As of publication it has not released a statement on its website following the new development.
The next Victoria state election will be held in November 2018.
As well as reducing travel times to the country's second busiest airport, when compared to the journey by bus, the project is predicted to tackle congestion on the connecting Tullamarine and Calder freeways, boost the state of Victoria's economy and create thousands of new jobs.
The Melbourne Airport Rail Link was first mooted in the 1960s. Current rail links connect Sydney and Brisbane airports to their respective cities and a rail link is currently under construction in Perth.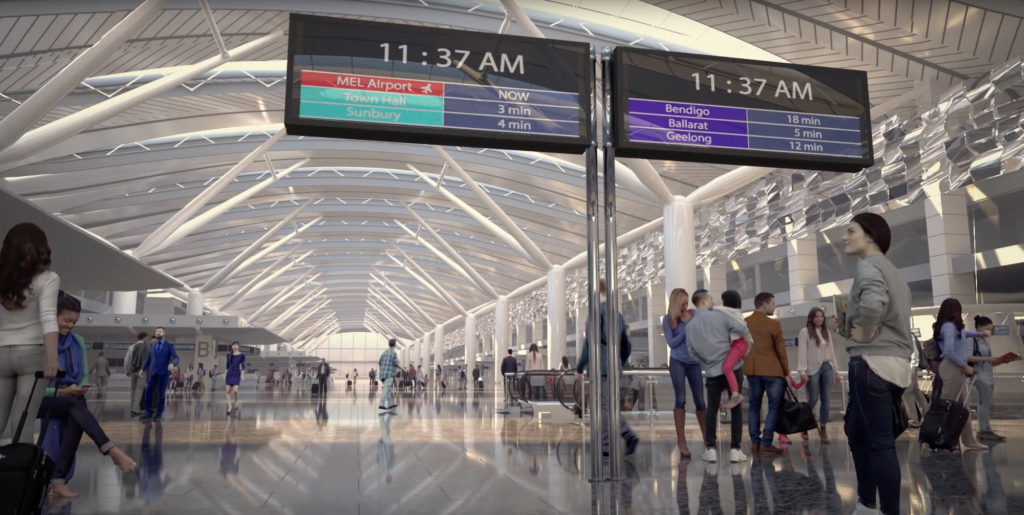 ---
Read more: Malaysia now looks to postpone, not scrap, high-speed railway with Singapore
---